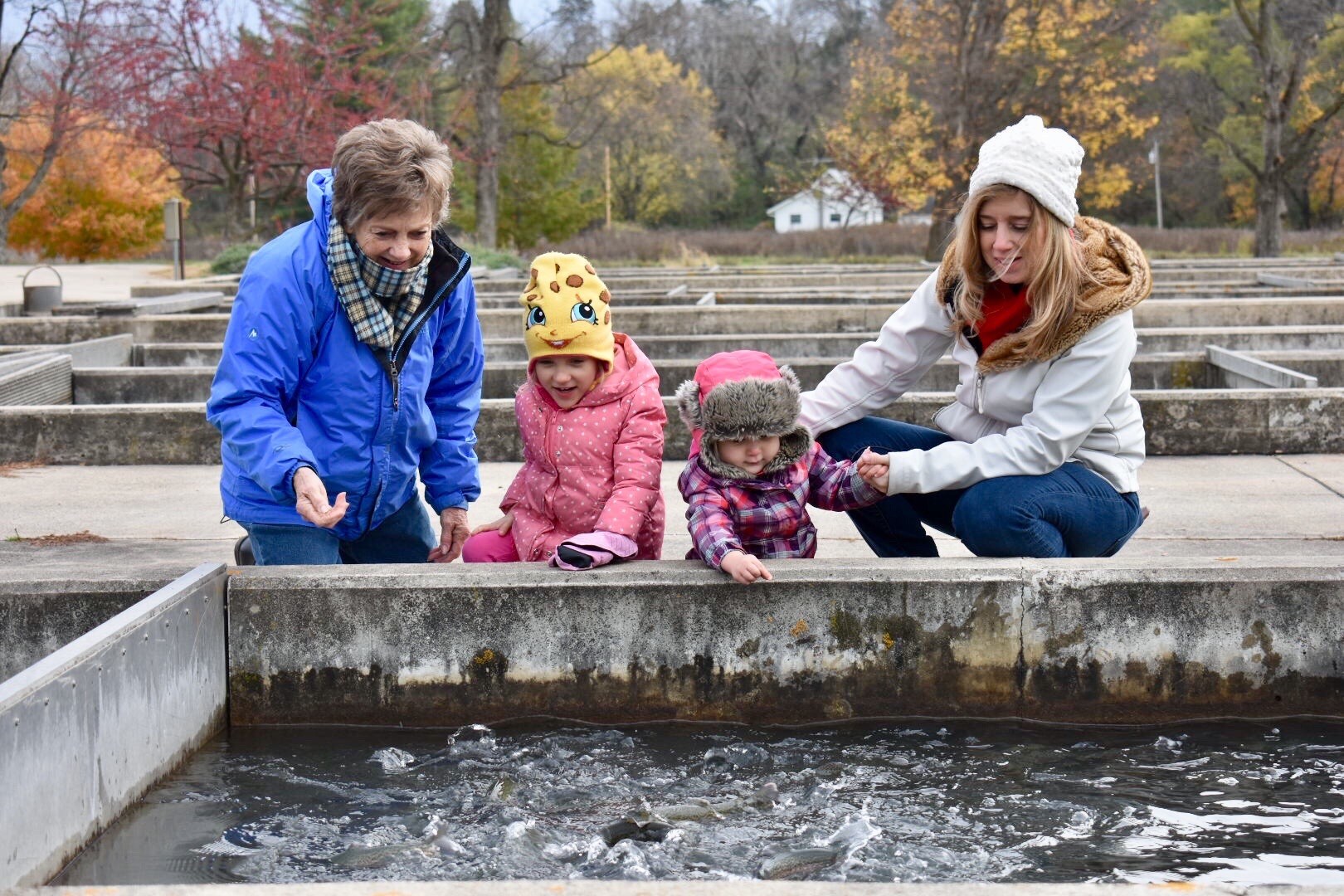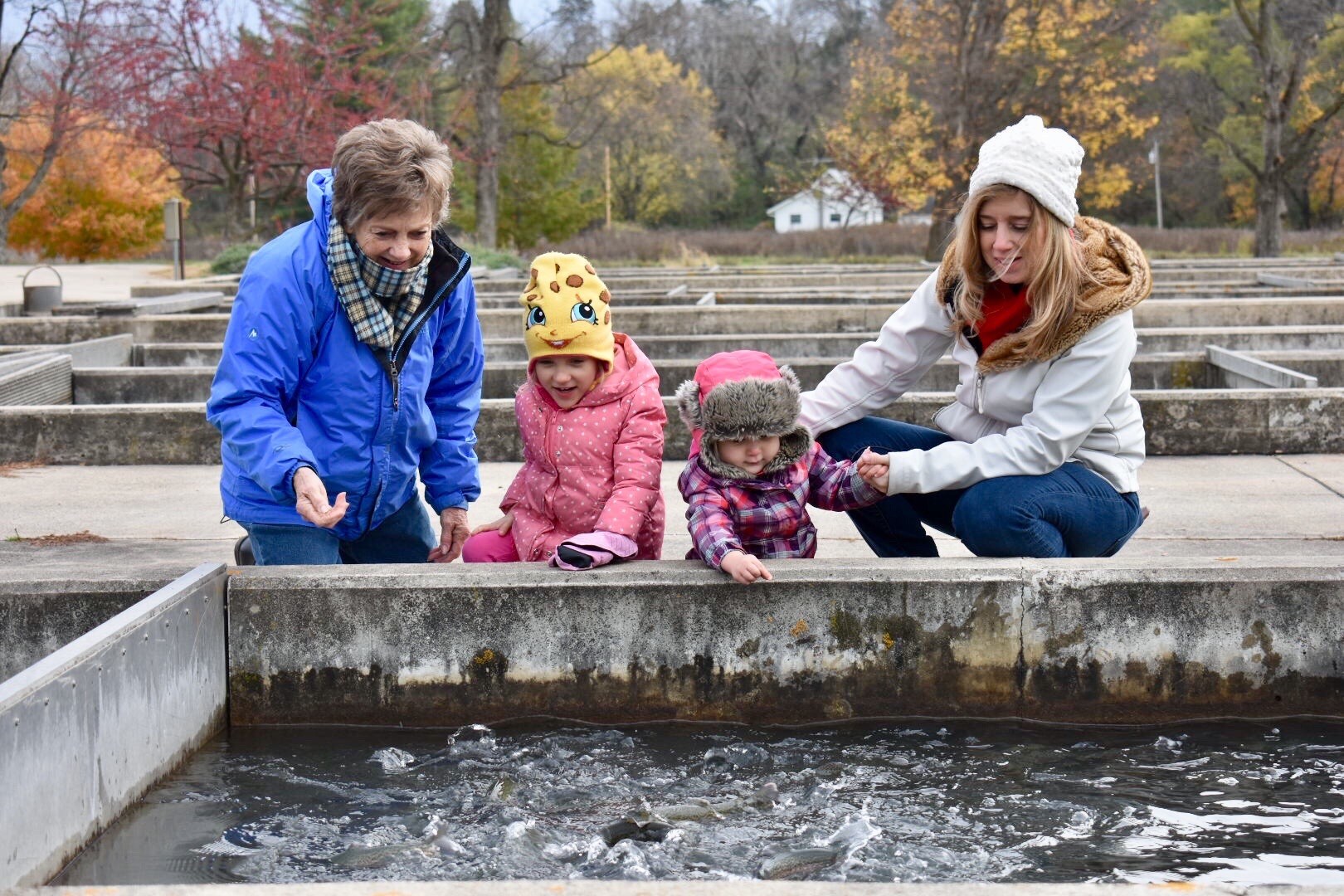 Slide Two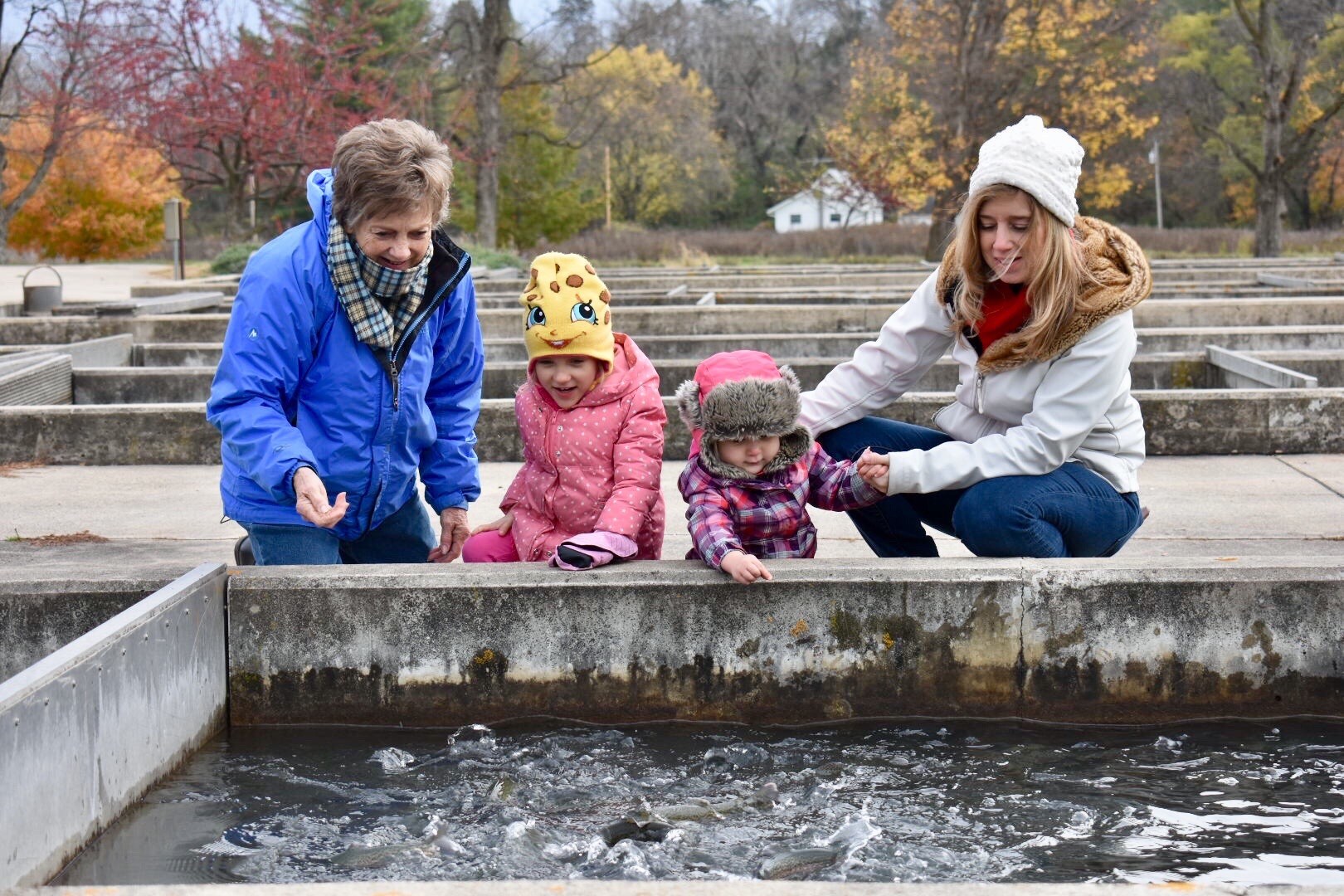 Slide Two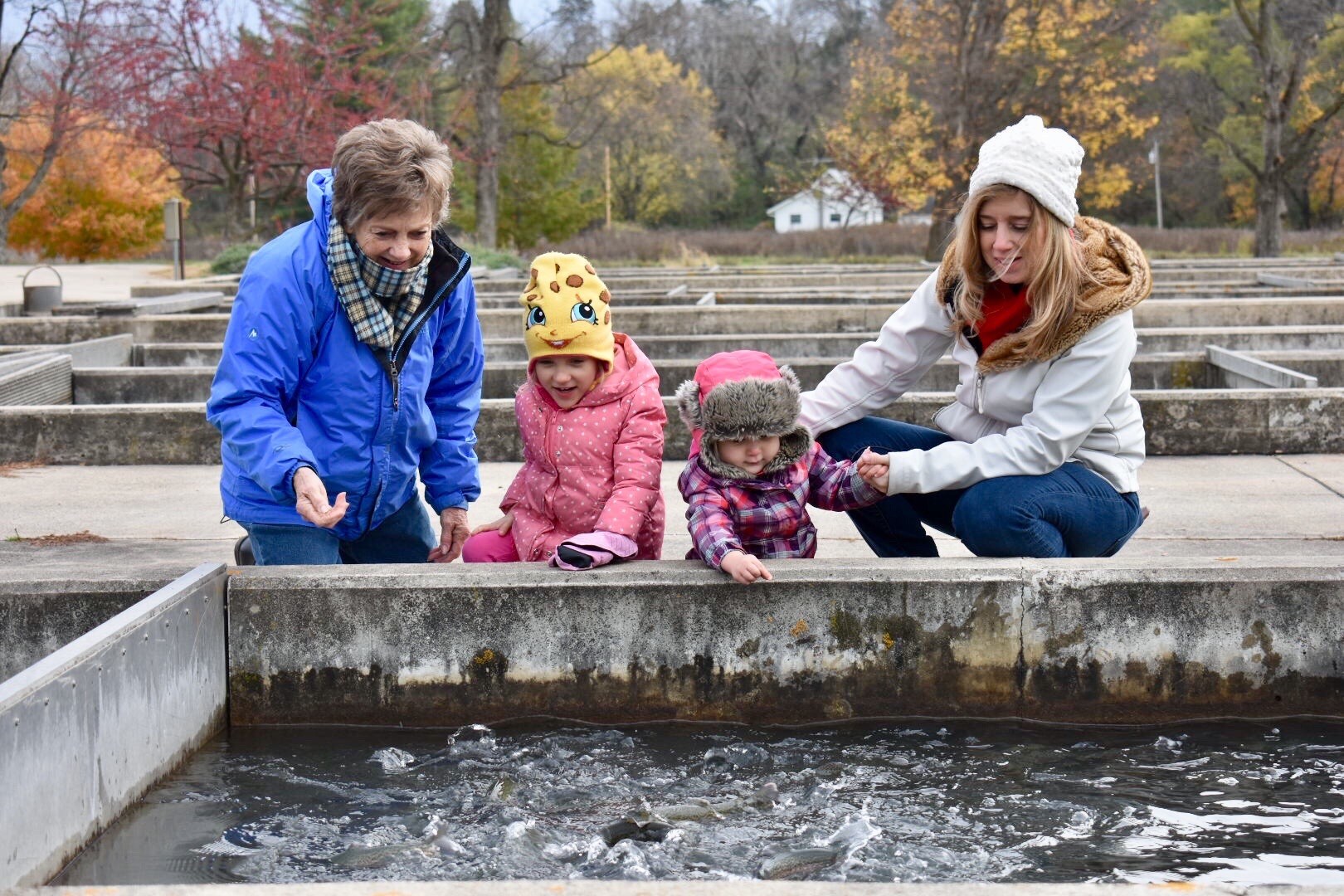 About Friends of Decorah Fish Hatchery
The Friends of Decorah Fish Hatchery is a non-profit created to support and improve educational services and visitor amenities at the Chuck Gipp Decorah Fish Hatchery. 
Sculptures at the Hatchery
Check out our latest project! Two beautiful sculptures have been installed on the hatchery grounds.  With this project we hope to add yet another dimension to the visitor experience.
What will you do at the hatchery?
Feed the Fish
 Don't forget your quarters to buy a handful of feed to lure fish to the surface for a closer look! >>
Visit Siewers Spring
Take time to enjoy the beauty and serenity of Iowa's second largest natural spring. >>
Fish for Trout
No, you can't fish for trout in the raceways but you can fish in Siewers Spring or nearby Trout Run. >>
Watch the Eagles
Depending on the time of year, you may catch see Decorah's most famous residents. >>
Bike, Hike or Ski
Trout Run Trail is a beautiful 11-mile hard surface loop perfect for biking, walking, running or skiing. >>
About the Hatchery
Rainbow trout are raised in 24 raceways and three rubber lined earthen ponds at the Chuck Gipp Decorah Fish Hatchery. Easy access to the raceways make this a popular stop to see fish of various sizes. A handful of feed purchased from dispensers brings fish swirling to the the surface.
The fish hatchery, located in Northeast Iowa, is open to the public 365 days a year from sunrise to sunset.