The Friends of Decorah Fish Hatchery have once again undertaken a BIG project. "Decorah's Song" and "Dream Travelers" - two large-scale sculptures designed and constructed by world-renowned artist (and Luther grad) Doug Freeman - were installed in December 2020 on hatchery property. A fundraising campaign is underway to help pay for the artwork and installation.
With this project FDFH hopes to add yet another dimension to the visitor experience at the hatchery. Trout Run Trail users will be familiar with one of Doug's other sculptures - "Walking with Birds" - which is located along the trail on Dug Road.
Contributions Sought
Though the sculptures are in place, fundraising for the project has not been completed. The FDFH Board would like to offer the opportunity for those of you who love the hatchery, love fishing, love Winneshiek County, love the eagles, love biking (and so on!) to contribute to the fund to bring the sculptures home to the hatchery grounds!
All funds to this point have been obtained by the FDFH through the use of the fish food machines used by visitors (25¢ per handful multiplied by many visitors over many years adds up!) and a donation by one of the Board members. No state money has been or will be used to fund this project.
To help us finish funding this project, the FDFH Board welcomes donations of any amount. The goal is $85,000 to complete payment to the artist (and the foundry) and to pay for transportation from Minneapolis to the hatchery and for installation of the works.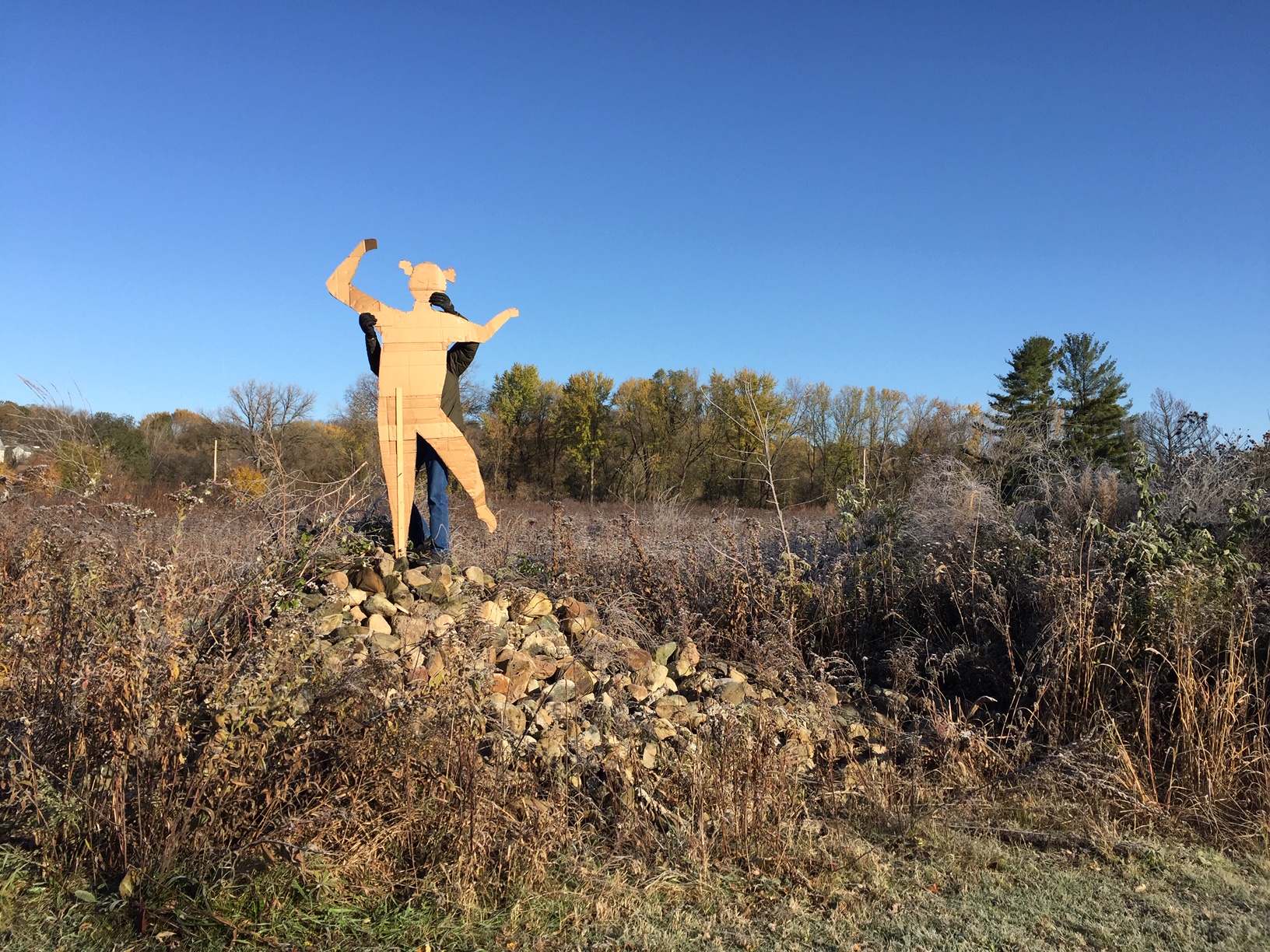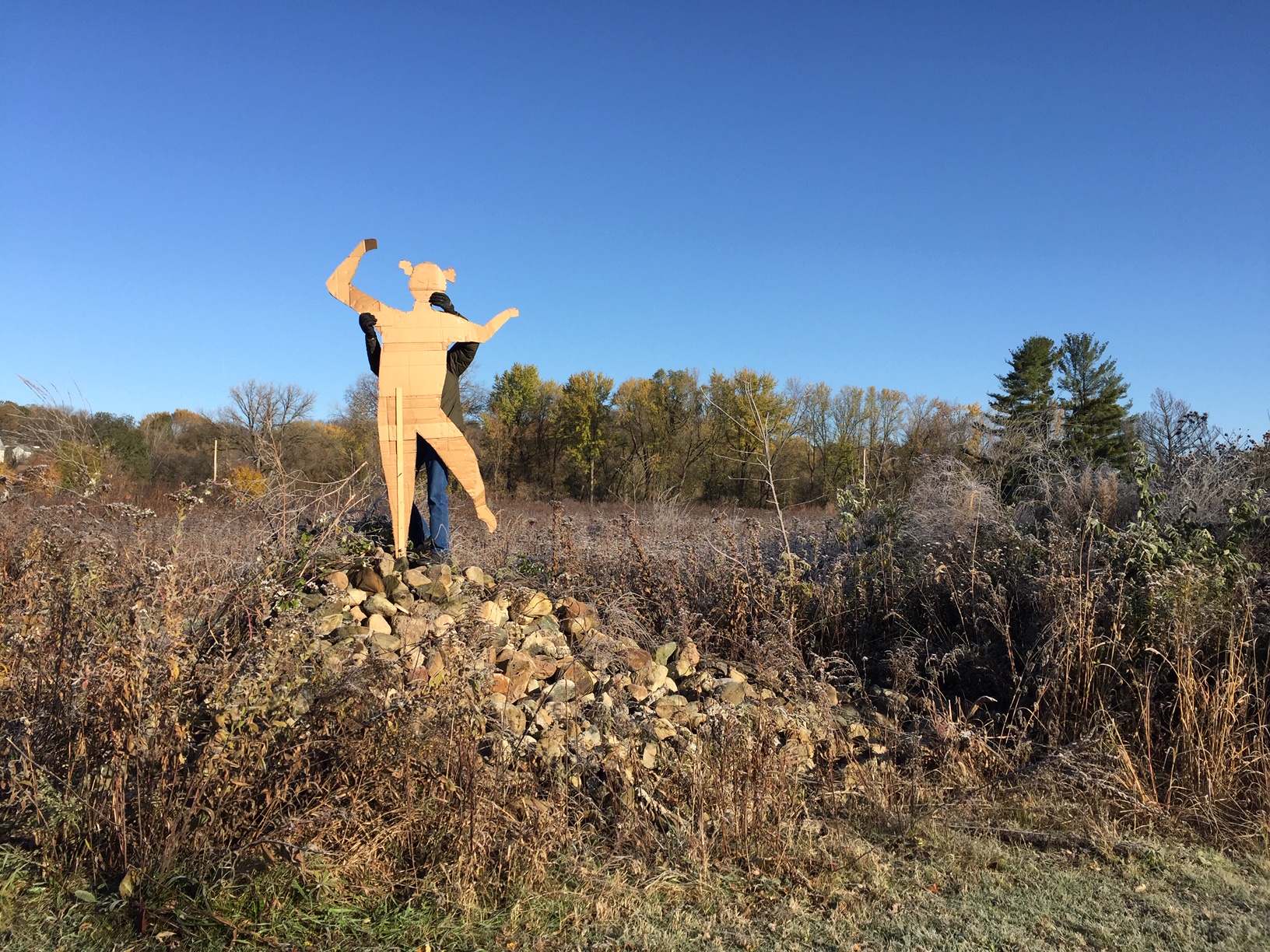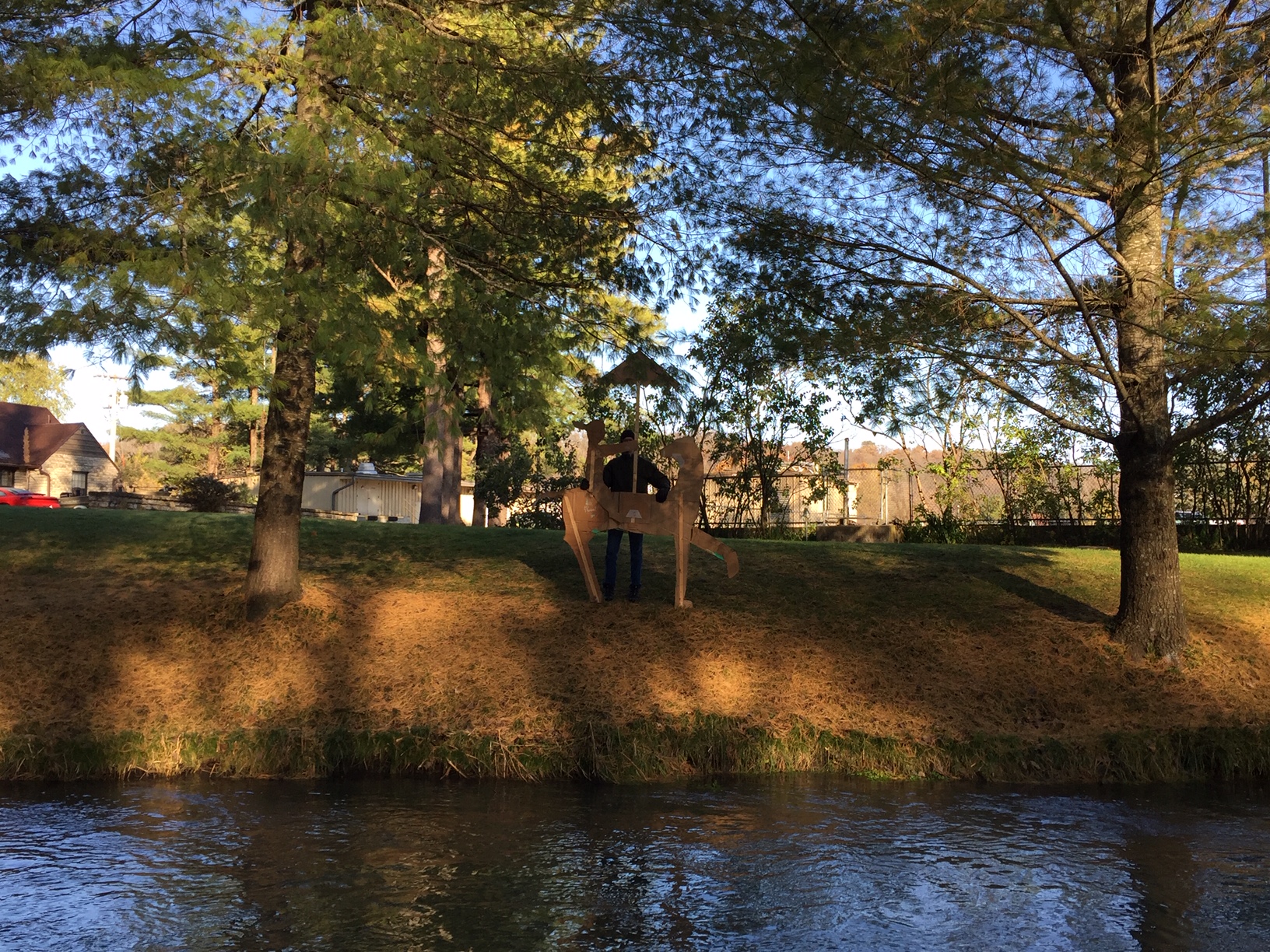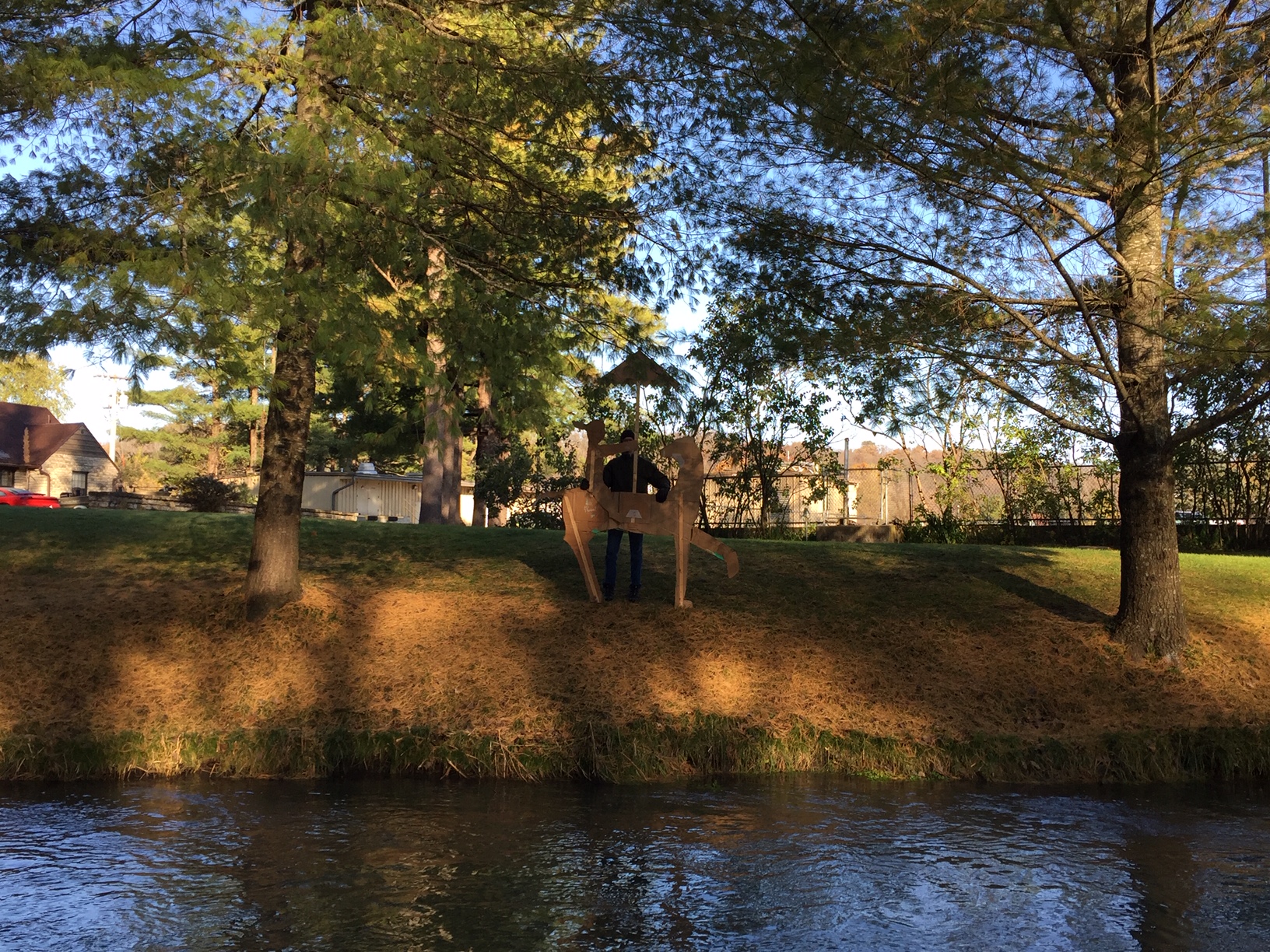 Project History
The Friends of Decorah Fish Hatchery board members first started talking to Doug Freeman late in 2013 about designing and creating sculptures for the hatchery. Doug is a 1975 Luther College graduate who has world-wide recognition for his imaginative and thoughtful sculptures (see his website for more information and selected photos of his works).
In 2018, the FDFH asked Doug to go ahead and do his research, hatchery visits, and present ideas as to how and where he envisioned sculptural pieces to be placed, and his ideas as to what they would look like.
Doug spent many hours visiting the hatchery. He was interested in discovering what was in this unique ecosystem. In May 2018 he joined Kirk Larsen's Luther College class to observe and join with the students as they sampled stream water and identified benthic macroinvertebrates. In June he visited with folks for a "Collection Day" gathering. People came to share stories, memories, and pictures of the Hatchery. Doug also looked over many historic photos and blueprints of the area.
In late 2019, with several alterations regarding the location and decisions as to the final sculptures left to Doug for implementation, the FDFH Board voted to commission him to make two large sculptures to be placed as public art at the hatchery.
On this journey, Doug provided ideas and encouragement:
"Looking for a poetic interplay between human and animal"
"For some reason I keep being drawn to these wild cats…."
(Re:Hieratic gestures figure) "These are gestures found on sculptures and pottery throughout time that anthropologists in New Mexico came up with and they're used oftentimes in dance…"
"…they each present different spirits. The wildcat rider allows your mind to wander to imagine another world. The goddess figure is in the family of hieratic gestures an ancient symbol that speaks to the present.
"…they will contribute to a sacred quality of this place. Seen at different times of the day and the year they will be always changing. A child will view them differently than an adult. In times of joy and times of sadness you will see them with another eye."
"It's a reach. Find the reach."
"It's going to work"
"Don't give up!"